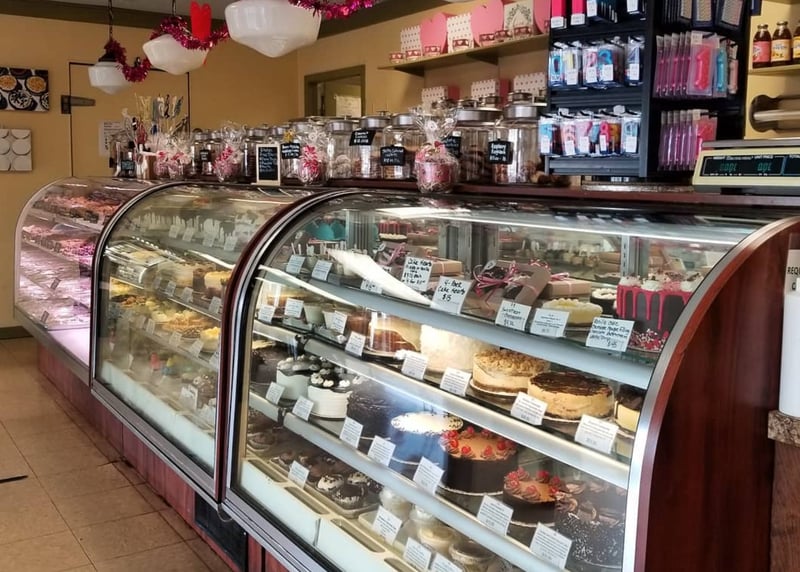 Whether you're a local searching for a new go-to spot for your morning coffee and croissant or a visitor eager to sample the island's most delectable pastries, this guide will cover our favorite bakeries on Staten Island. From the cozy, down-to-earth atmosphere of Piece A Cake, to the consistently good service and selection at Mother Mousse, Staten Island's bakeries offer a delightful array of choices for even the most discerning palate.
Best Bakeries on Staten Island
#1 Piece a Cake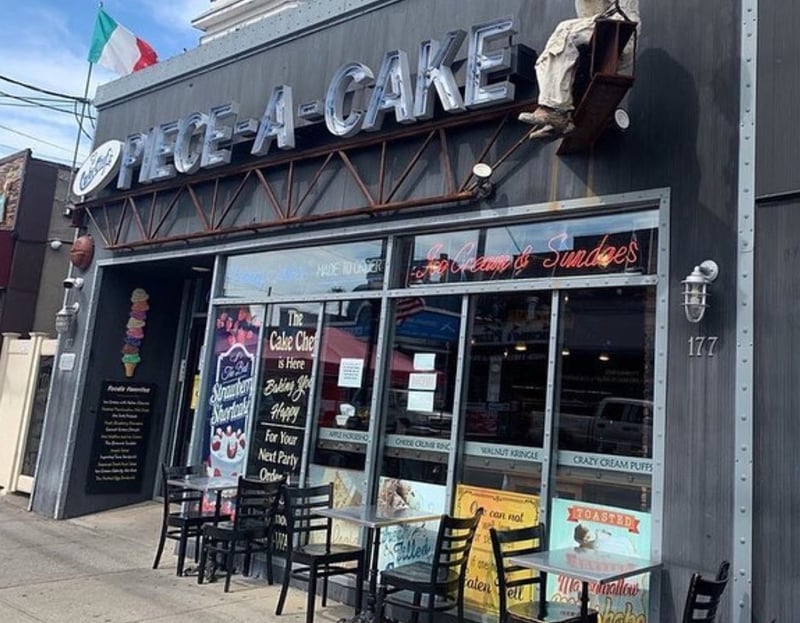 If you're looking for a place to have some killer pastries and coffee, check out Piece A Cake. I've been going there for a while now, and the place is legit. My wife and I have a soft spot for their coffee, cakes, and the vanilla custard cream puff. The selection is vast, and everything's fresh. They've even got a place called 'Cookie Jar' next door where you can grab a seat if Piece A Cake is packed. We celebrated my daughter's birthday there last month, and their custom-made Oreo cake was a hit. If you want something savory, take in their Greek salad; they don't skimp on the cheese and olives. My wife loves it.
The atmosphere is cozy and down-to-earth, with old-timey signs on the walls and quirky decor. Even the bathroom has some fun writing that makes you want to linger longer. And for you drivers, don't sweat it—there's enough room to breathe, unlike some of those other jam-packed coffee shops around the city.
The service is good. Even when they're swamped, they're attentive. One time, I was still deciding on what to pick from their huge menu, and, no joke, three different staff members checked in on me. Customer service like that is rare these days, so hats off to them.
Piece A Cake is one of those spots you've got to try if you're around—good food, better service, and an atmosphere that makes you feel good to be there.
Address: 177 New Dorp Ln, New York, NY 10306
#2 Mother Mousse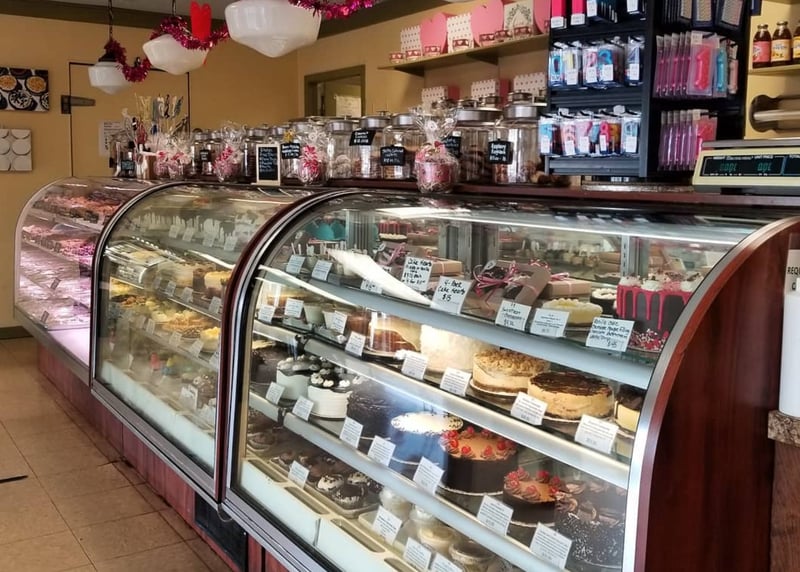 Mother Mousse on Victory Blvd is one of the good ones. They seem to nail it every time, especially with the cakes. The cakes are not just pretty; they are also delicious. Fresh, moist, but not too sugary—just how we like them. It's the quality you want when shelling out for a custom cake.
From cheesecakes to Irish soda bread, Mother Mousse offers a feast for your eyes as soon as you walk in. We snagged a few cake pops last time, and they were a hit with the kids.
Customer service is consistently good, too. You can tell they care about what they're doing. I had a little chat with Lori last time I was in. She gave great suggestions and helped us determine the best cake to match our complicated dinner menu.
Bottom line, if you're looking for a reliable bakery that will make your day a bit sweeter, give Mother Mousse a go. Despite the occasional hiccup, they're doing something right. In a constantly changing city, it's good to have a few constants; for my family, this place is one of them.
Address: 3767D Victory Blvd Staten Island, NY 10314
#3 CakeChef Bakery
CakeChef Bakery is a staple for my family anytime we're on Staten Island and want to indulge a bit. You can't go wrong with their cakes and pastries; they're always fresh and hit the spot. We've had their Pecan Danish Ring, Apple Horseshoe, and Italian cheesecake more times than I can count. My kids' eyes light up whenever they see a box from CakeChef on the kitchen table.
The bakery's got some other gems, too. Their cookie with three jams takes me right back to my childhood. It has been years since I've tasted anything like it. My wife is partial to the raspberry jam and chocolate-covered cookies, and don't get me started on the Angel wings and vanilla custard cake. Not everything is a home run; the red velvet can be a bit too moist for my liking. And if you're watching your sugar, some of their items are on the sweet side, so keep that in mind.
Customer service is solid. The staff is friendly, and they know their stuff. One downside is the parking. It's a bit of a hassle, especially on weekends. If lucky, you could park around the corner or at a bus stop. But honestly, the food's worth the minor inconvenience.
So, if you haven't been to CakeChef Bakery yet, give it a shot. With their range of pastries, cakes, and desserts, there's something for everyone. And the prices? Man, you won't find a better deal in the city. Trust me, it's worth the trip.
Address: 957 Jewett Ave Staten Island, NY 10314
#4 Royal Crown Bakery
You're missing out if you haven't been to Royal Crown Bakery yet. It's more than just a bakery; it's an all-in-one stop for food lovers. Seriously, the menu's got so much diversity; it's like the United Nations of food—pasta dishes, Italian sandwiches, and even pignoli cookies for dessert. My kids go nuts for the double chocolate vegan brownies, and my wife swears by the seafood salad. Me? I'm a ribeye hero kind of guy. And let's not even start on the pasta dishes. Penne with grilled chicken? Come on, it's a no-brainer.
You'll find plenty of quality options if you're looking for baked goods. The brownies are rich, and the pignoli cookies and red velvet cake are out of this world. My wife loves the tiramisu, which reminds her of our trip to Italy. The portions are so generous you'll have lunch for tomorrow. It's a solid value for your money, especially in New York, where you sometimes need to take out a mortgage for a cup of coffee.
The space is nice. It's a casual joint. Suitable for a weekend brunch, they've got outdoor seating and even a heated tented area. The service can be a bit hit or miss. Most times, they're quick, and you're in and out. But on a bad day, you might catch a server who seems like they're auditioning for a robot role—just flat, no chit-chat. It's not a deal-breaker, but something to know.
Royal Crown Bakery's got you covered if you're looking for quality grub, generous portions, and a nice place to sit and eat. The food's fresh and tasty, and you get a lot for what you pay. Remember, plan your parking strategy ahead if you plan to go during peak hours. Enjoy!
Address: 1350 Hylan Blvd Staten Island, NY 10305
#5 Mark's Bake Shoppe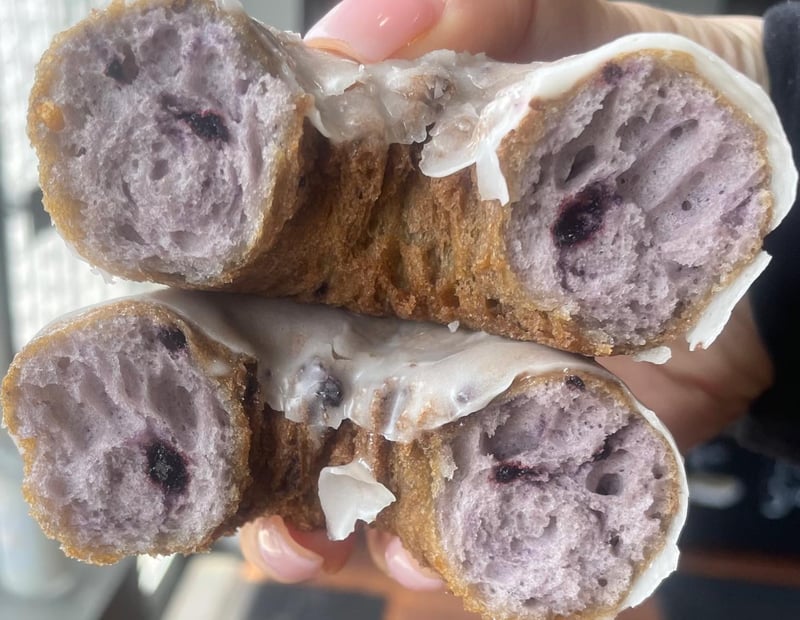 If you're looking for a spot to get your sweet tooth sorted or need a custom cake for a special occasion, swing by Mark's Bake Shoppe. We've been there a handful of times, and it's a mixed bag but mostly good. The carrot cake and the chocolate mousse cake? Out of the park. Fresh, moist, and just the right amount of sweetness. Their Italian bread also holds up; it's fresh the next day, which you can only say for some bakeries.
On the flip side, we had some 7-layer cookies that were stale. It happens, but you'd expect consistency when you're shelling out for artisanal cookies, you know?
Prices are reasonable, especially for New York. Most things are priced well, like a $16 apple pie that tastes like grandma made it. However, their special events can feel like a rip-off. We did a Mother's Day brunch one year, which didn't live up to the cost. But their regular items? Spot on.
The place itself is nice enough. It's got seating and is in a convenient location. Just be prepared for the parking lot—it's tight, and you know how fun parking in New York can be. If you can, maybe walk or take the subway.
Overall, it's a solid bakery with a lot to offer. They're especially strong with their bread—the Italian bread stayed fresh the next day. Vegan options are there, though I haven't tried them, so I can't vouch for the quality. So, if you're in the mood for something sweet—or looking for a quality loaf of bread—give Mark's Bake Shoppe a go.
Address: 3479 Richmond Rd Staten Island, NY 10306
#6 Annadale Bakery
If you're craving fresh baked goods, Annadale Bakery is a solid option. I've been there a few times now, and let me tell you, the seven-layer cookies are excellent—fresh, rich, and full of flavor. My wife got one of their custom birthday cakes once for our kid, filled with strawberry preserves, and it was a hit. The place offers a ton of variety, from classic butter cookies to stuff like rainbow cookie cupcakes. They even have jelly-filled donuts like a throwback to the good ol' days.
Now, let's talk customer service. Most of the time, it's okay. The counter staff are friendly enough; you'll get what you need. But we've had a few snags, especially when placing a custom order over the phone. So, if you're thinking custom, go in person or email them to be safe. The shop itself is clean and bright, which is always a plus. You walk in and feel like buying something because it's a pleasant place to be.
Prices are decent, maybe a little on the high side, but you're getting quality, so it balances out. I've heard folks complain about the pricing, but you pay for what you get. The goods are fresh, well-made, and satisfying, so I'm okay with the occasional splurge.
One thing to note: this place can get packed. I mean, line-out-the-door busy. So, plan your visit accordingly. It's both good and bad because they're popular for a reason, but bad 'cause who likes to wait? Especially when you can smell those fresh-baked goods teasing you from inside. They're still better than most bakeries around Staten Island and the other boroughs. Their freshness and taste set them apart.
In short, Annadale Bakery is a solid choice for anyone looking to satisfy their sweet tooth or get some quality baked goods for a special occasion. Just be mindful of the busy hours and double-check on those custom orders. You're in for a treat if you can navigate those small hurdles.
Address: 821 Annadale Rd Staten Island, NY 10312
#7 Sal's Bakery
Sal's Bakery is a great place to go for a donut. They've got this PB&J flavor that's killer, and if you're a fan of bacon, you've got to try their maple bacon one. Their standard pastries, like the chocolate cigar and bear claw, are top-notch. The food quality is mostly excellent, with top-notch prosciutto bread and Kaiser rolls. Their buttercream is a bit on the sweet side for my taste, and they could do better with the cannoli filling in their cakes.
They also do custom cakes, which are great for birthdays or special occasions. We ordered one for my kid's graduation, and they did a good job replicating the design we wanted.
Payment options are interesting; they have two prices for each item, one for cash and another for credit cards. It's not a big deal, but it's something to keep in mind. Location-wise, they're convenient for me, and the parking is usually not an issue. But they close shop early, so tough luck if you work late.
Because of its popularity, be prepared for a crowd, especially if you're after one of the unique flavors, like the maple bacon donut. Those bad boys run out fast. It'd be great if they could extend their hours. But despite these hiccups, Sal's has its charm. It's not perfect, but it's a bakery that feels like a slice of New York, and I'll take it.
Address: 245 Richmond Valley Rd Staten Island, NY 10307
#8 Moretti Bakery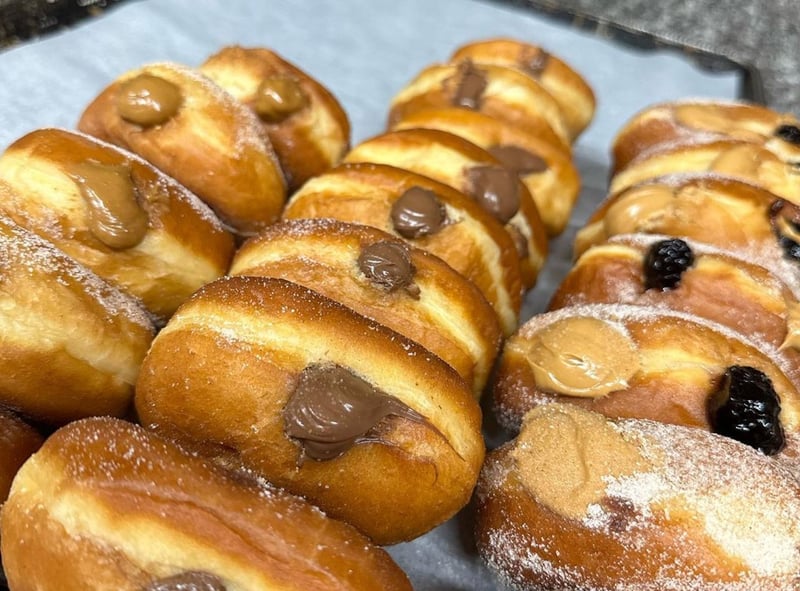 Moretti Bakery has options galore. From your standard cookies and bread to what they call "dream cakes." They are a good bet if you're craving something sweet or need a cake to knock people's socks off.
The atmosphere is a classic New York bakery. It's got that old-school charm that makes you feel like you're stepping back in time. The decor fits right in with that vibe, and let's remember the fresh bread. It's a nice place to be. But they do close early. Several times, I wanted to swing by after dinner, and they were already shut.
Customer service can be a mixed bag. You'll find friendly staff who genuinely want to help you. But then you've got instances where they drop the ball, especially when managing special orders. Just keep your eyes peeled and double-check everything if you place a big order.
Overall, Moretti's usually delivers on quality and that 'homey' feel. Where else can you get a lobster tail pastry and prosciutto bread on the same trip? If you can overlook a few quirks, it's worth a visit.
Address: 640 Forest Ave Staten Island, NY 10310
#9 Holtermann's Bakery
Holtermann's on Staten Island has been around for over a century; they know their stuff. It's like stepping back in time in the best possible way, from the wooden shelves to the display cases full of pastries. It feels like home.
Their crumb cake is soft, buttery, and has just the right amount of crumble on top. And their bread is the kind you want to make a sandwich with—or better yet, rip apart and eat as is. My wife's crazy about their black and white cookies, and I have to say, they've ruined me for any other.
You can't beat the service. The people behind the counter are usually family and treat you like you're one of them. They'll give you recommendations if you're stuck, and you can tell they're passionate about their work. The downside? It can get crowded. It's popular, so what do you expect?
So, if you've never been to Holtermann's, do yourself a favor and go. It's the kind of bakery that makes you realize what you've been missing. Just don't blame me when you get hooked!
Address: 405 Arthur Kill Rd Staten Island, NY 10308
#10 The Cookie Jar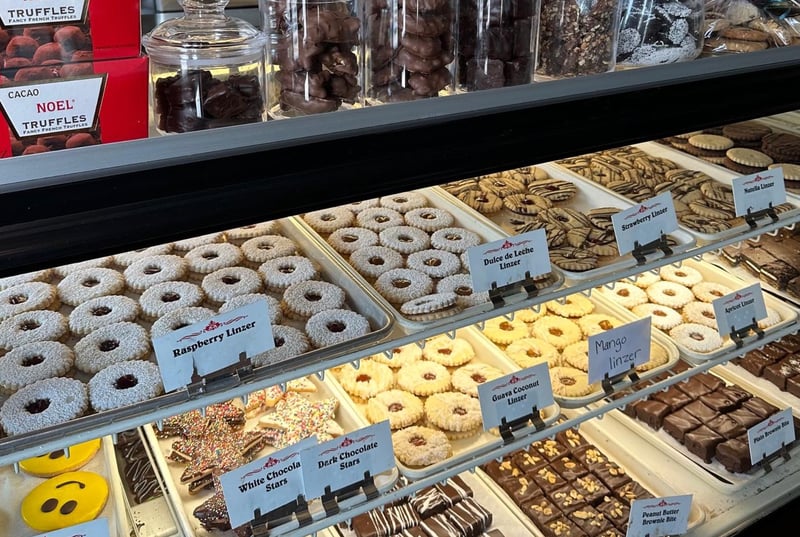 The Cookie Jar is the go-to for cookies on Staten Island. They've got a lineup that'll make your head spin — everything from Italian rainbow cookies to oatmeal raisin. They even have a cannoli cookie... like biting into a cloud. I tried their oatmeal blueberry raisin. It was like a meal in a cookie—perfect if you're on the go.
The service? Solid. Most times, the staff are friendly and helpful. You can tell they take pride in what they're doing. That said, don't be surprised if things get rushed when there's a line. But hey, it's New York.
The decor is inviting, especially with that wall of cookie jars. It makes you feel like a kid in a candy store. My kids love it; heck, my wife loves it. It feels like a little escape when you step in. Just fun. :)
Prices are fair, too — about $13 a pound for cookie jar items. Given the quality, I'm not complaining.
Should you drop by The Cookie Jar? Absolutely. No place is perfect, but this comes pretty close in the cookie department.
Address: 1226 Forest Ave Staten Island, NY 10310
#11 The Sweet Life Bakeshop
Sweet Life Bakeshop has some delicious coffee. Whether you're into the regular drip lattes or want to venture into their iced options and teas, they've got you covered. My wife's a cappuccino fiend, and even she gave it the thumbs up.
Their banana pudding and cheddar bay biscuits are notably good. If you have special dietary needs, they offer some gluten-free options.
The atmosphere is cozy and doesn't feel like sitting in some cookie-cutter chain. My wife and I felt comfortable and stayed longer than planned, just soaking it in. They had some excellent music playing, quiet, just enough to let you know someone cared to make a playlist. Clearly, the owner cares about what she's serving and to whom she's serving it.
If you plan to use a card, remember they'll quote you the cash price, so you might pay a little extra at the register. But honestly, it's minor for the quality you're getting.
So, to wrap it up, if you're looking for a local spot with great coffee, an excellent bakery, and a vibe that makes you want to stick around, you can't go wrong with Sweet Life. My family and I will keep coming back.
Address: 1676 Victory Blvd Staten Island, NY 10314
#12 Alfonso's Pastry Shoppe
If you're a Staten Islander or just visiting, Alfonso's Pastry Shoppe is like a slice of old-school NYC. They nail it every time. The cheese danishes are out of this world, and the rainbow cookies are a crowd-pleaser with the kids. My wife swears by their cakes; we got one last year, and it was a hit. Cookie and cream filling, buttercream frosting—what's not to love?
Now, the place itself has that hometown feel to it. Nice covered tables, manicured landscaping, and all that. It's the spot where you feel comfortable hanging out.
The prices are a little high, especially when you compare them to other local bakeries.
One thing I appreciate is their broad variety. This place has something for everyone, from lobster tails to napoleons and even almond-flavored rainbow donuts. My favorite is their blackout cake, which they sometimes give out as a free sample. It's a small touch, but it goes a long way.
So, this is the spot if you're looking for a classic, old-school bakery that knows how to do pastries right. But please call them beforehand to ensure they've got what you're craving, especially on busy days. And if you're sitting outside, give me a wave; chances are I'll be at the next table over, coffee in one hand and a rainbow cookie in the other.
Address: 1899 Victory Blvd Staten Island, NY 10314
Best Bakeries on Staten Island (Post Summary)
Piece a Cake
Mother Mousse
CakeChef Bakery
Royal Crown Bakery
Mark's Bake Shoppe
Annadale Bakery
Sal's Bakery
Moretti Bakery
Holtermann's Bakery
The Cookie Jar
The Sweet Life Bakeshop
Alfonso's Pastry Shoppe