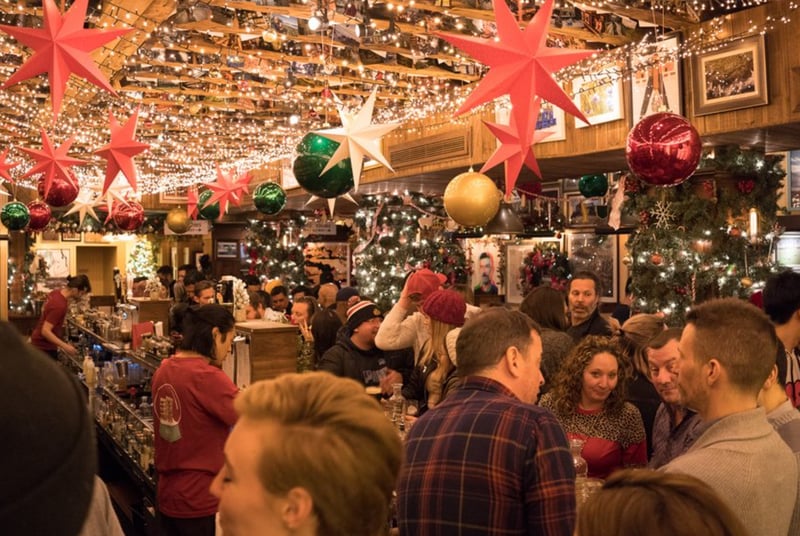 More than just dining locales, Irish pubs in New York City are critical players in the city's diverse cultural scene. Patrons unite over a shared interest in Irish food, drink, and culture. As you meander through the city, you're invited to sample a Guinness, initiate lively conversations, and experience the warmth of Irish camaraderie at each location.
Let's delve into my favorite New York City Irish pubs:
Best Irish Pubs in New York City
The Dead Rabbit Grocery & Grog
My wife and I recently experienced a memorable evening at The Dead Rabbit Grocery & Grog, reminiscent of traditional Irish taverns.
The graphic novel-structured menu at The Dead Rabbit was a delight to explore. Their distinct cocktail list led me to the Psycho Killer - a punchy blend of Irish whiskey, Campari, apricot, sherry, and bitters. My wife chose the Copperhead, a bourbon-based cocktail with peach brandy and raspberry syrup, expertly crafted to hit all the right notes.
The Lamb Shepherd's Pie was a perfect start to our meal. Hearty, loaded with tender lamb, and topped with creamy mashed potatoes. The Oyster Rockefeller, baked with butter, spinach, and Pernod, complemented our cocktails beautifully. While a touch too herbal and strong, the Windfall cocktail didn't detract from the night's enjoyment.
Having had our fill, we ventured upstairs to sample the pub's lighter beer, the Dead Rabbit Red Ale, which they proudly served alongside what they hail as the world's best Irish Coffee. We found ourselves in complete agreement.
The Dead Rabbit Grocery & Grog offered a truly remarkable experience. The staff's warm hospitality, combined with their deep knowledge of the menu, enriched our visit. As we departed, we both agreed this atmospheric venue was an ideal spot for enjoying Irish food and drinks among friends.
Address: 30 Water St, New York, NY 10004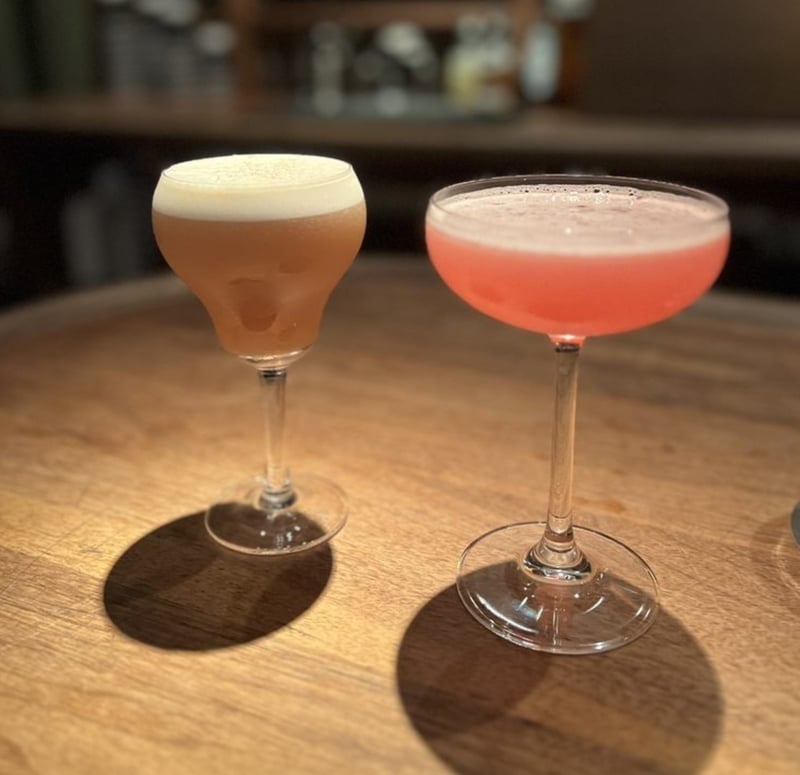 The Four-Faced Liar
The Four-Faced Liar, nestled in West Village, is a cozy retreat amidst the city bustle. This Irish pub offers a tranquil atmosphere, ideal for a pint of Guinness. The space has traditional charm, with comfortable seating and rustic decor. It is a perfect escape from the daily grind.
The pub's Guinness is well-poured, serving a piece of Ireland in downtown Manhattan. This highlights the staff's dedication to maintaining the authenticity of an Irish pub. Their Lynchburg Lemonade and Irish Coffee offer appealing alternatives for those not inclined towards stouts.
The pub is renowned not just for its drinks but also for its on-tap brews and cocktails. Their Happy Hour Special adds a touch of joy to any weekday evening.
The diverse city clientele finds reflection here. Whether young professionals discussing finance over beer or older folks sharing wisdom, the pub is a cultural hub. I recommend arriving early on busy nights to make the most of your visit.
Address: 165 W 4th St, New York, NY 10014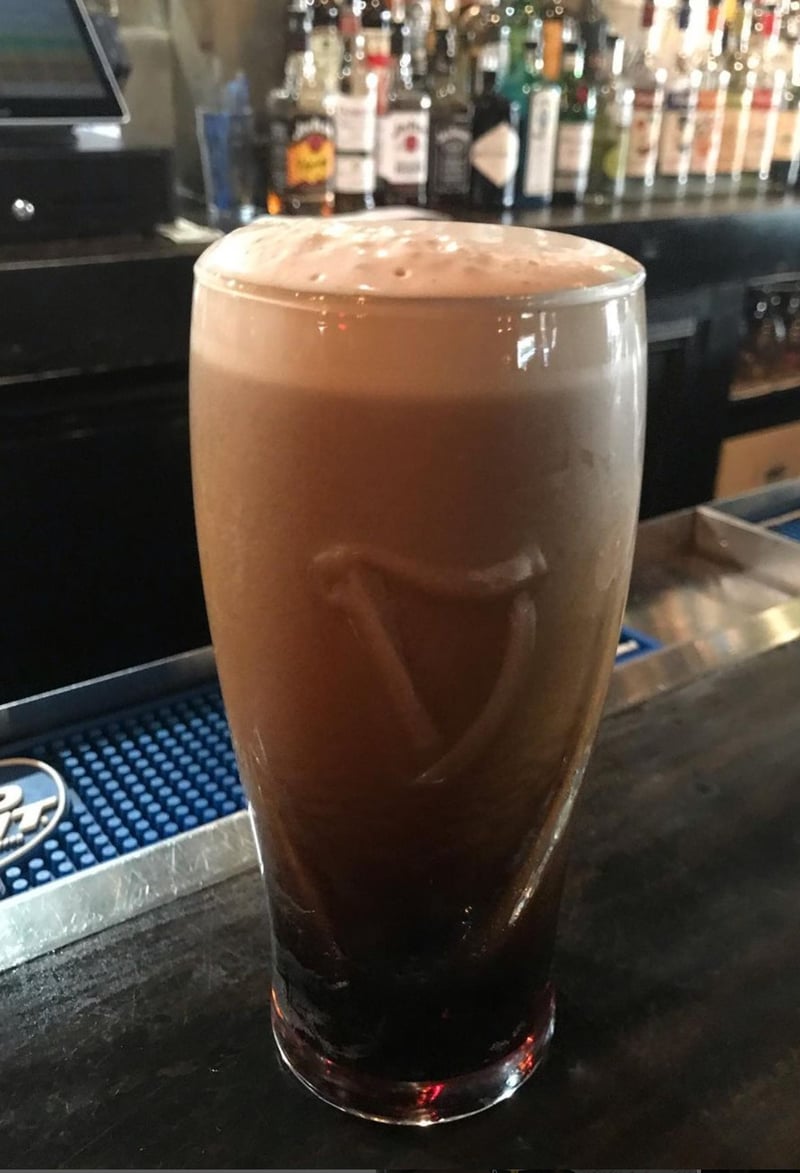 The Irish American
Entering The Irish American, you're transported to a quaint Dublin pub, where traditional décor and sports-loving patrons meld. Its flexibility supports intimate dinners and boisterous karaoke nights alike. True to its heritage, The Irish American extends a genuine "céad míle fáilte"— a hundred thousand welcomes.
Food-wise, The Irish American hits the mark with large, savory portions. Standout dishes are succulent burgers with crunchy fries and exceptional fish and chips rivaling those in Ireland. The curry fries and mini beef sliders add tasty surprises. However, dishes like chicken quesadillas occasionally fall short.
Drink options at The Irish American impress as much for their quality as for their affordability, a rarity in New York. Top choices include the Tequila Mockingbird and Irish Mules. Traditionalists and gin lovers are well catered to with a diverse lineup of gin drinks.
While service generally conveys the friendly demeanor typical of Irish establishments, occasional slips during busier periods occur. That said, staff conversations are enjoyable, and service is usually prompt. The bar staff merits particular mention for their effortlessly crafting robust cocktails.
Address: 17 John St, New York, NY 10038
Molly's
Molly's in Gramercy is well-known for its quality food and drinks. With a warm and inviting atmosphere, this Irish dining venue feels like home. The traditional Irish menu draws patrons, specifically highlights like corned beef with cabbage and sausage with mashed potato, all recreating an unmistakable Irish taste.
The premiere dish, the Irish Spice Bag, is a blend of seasoned fries, peppers, onions, and chicken cutlets served with curry sauce. Equally popular is the shepherd's pie, a comforting delight both in taste and nostalgia.
The traditional Irish beverages at Molly's are vast, with favorites like Guinness and Smithwick's. Together with the food, they complete an authentic Irish dining experience.
Address: 287 3rd Ave, New York, NY 10010
Triona's
The decor at Triona's is a subtle reminder of its Irish heritage without overplaying clichés. Triona's interestingly propagates Chicago sports culture in New York, attracting sports enthusiasts. Although the TV audio experienced minor glitches, the camaraderie among Bulls fans made up for it.
A critique was the occasionally loud music, which conflicted with the live sports commentary. However, it stimulated conversations among customers. Triona's represents the quintessential Irish pub—warm, authentic, fostering camaraderie, offering quality beverages and sports entertainment. It is undoubtedly a distinctive venue worth visiting.
Address: 237 Sullivan St, New York, NY 10012
The Wicked Monk
The Wicked Monk delivers a relaxed, vintage ambiance for intimate dinners or family outings. The cordial service and willingness to let guests sample new beers add to the overall enjoyment. Such experiences introduce an array of potential drink pairings that can enhance a meal.
A diverse and satisfying menu is another strong point. The sizable, flavorful burger was a hit, as were the sweet wings that the kids loved. Special mention goes to the delectable Reuben egg rolls, a hearty appetizer that could double as a meal.
Our preferred main courses were the succulent garlic steak, glazed salmon, and well-cooked pork loin. Each presented a distinct, artfully arranged taste experience. While the quesadillas and calamari were enjoyable, the fish and chips failed to hit the mark due to being undercooked.
The Wicked Monk's varied selection of beers is impressive. A particular highlight was the sour raspberry and blueberry ale from Mast Landing. Frequent guests appreciate the rotating beer options that guarantee new flavors every visit.
Address: 9510 3rd Ave, Brooklyn, NY 11209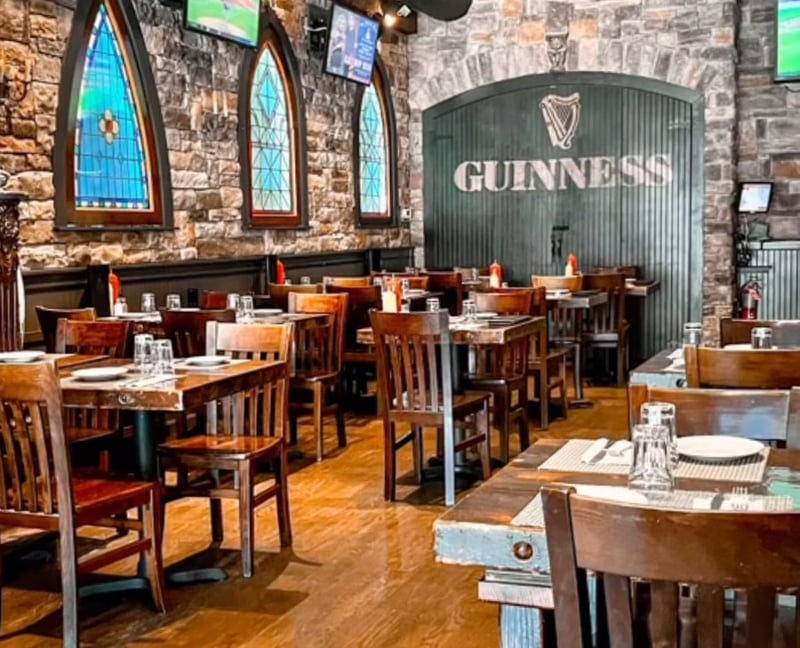 Paddy Maguire's Ale House
Step into Paddy Maguire's Ale House, a haven of authentic Irish charm. As you enter, you're consumed by a traditional Irish setup with strands of softly glowing lights, garlands, and flags. Hanging decorations add depth to the cozy space, while conventional Irish music subtly rounds off the warm welcome.
During the festive season, Paddy's transforms into an intimate spectacle, its holiday decorations painting a cheerful atmosphere akin to quieter holiday bars like Rolf's.
The Irish influence extends to the drink menu, where Guinness, a classic stout, claims immediate attention. It's a testament to Paddy's fidelity to the Irish origin. The menu also offers playful holiday cocktails—green tea shots and espresso martinis—that boost the celebration spirit.
However, not every drink shines. Their classic Paloma and Margarita could be improved compared to their traditional Irish counterparts, leaving me yearning for another Guinness.
Address: 237 3rd Ave Frnt, New York, NY 10003
Hartley's
The Irish-inspired décor at Hartley's blends the simplicity of wooden furniture and white walls, crafting a cozy atmosphere akin to Ireland's domestic pubs. Whether you seek solitude or a lively gathering, the seating arrangement and lighting set the ideal scene, offering Irish immigrants a genuine touch of home.
Hartley's authenticity extends beyond its décor to the flavorful menu. Staples such as Irish stew and house-spiced beef sandwiches on traditional soda bread smoothly reflect Ireland's humble culinary traditions.
The much-adored Guinness is touted as the city's creamiest, most intensely flavored. A well-balanced menu of evening cocktails and wine selection caters to laid-back and lively preferences. For a casual dining experience, the cheese plate, bursting with variety, complements any drink choice perfectly.
The spirited tradition of 'Music Mondays' sweetens the ambiance further. Traditional Irish music wafts through the pub, harmonizing beautifully with the soothing vibe. Hartley's also hosts an underrated Happy Hour, drawing patrons in for a relaxed evening out.
Address: 14 Putnam Ave, Brooklyn, NY 11238
The Hairy Lemon Pub
The Hairy Lemon Pub creates an authentic Irish atmosphere with modern twists. Its unique charm lies in Irish-inspired decor, enthused staff conversing in local accents, and a sense of snug warmth.
Both residents and visitors flock to the pub for sports-viewing events. Offering an immersive environment for anything from UFC fights to the World Cup, the place teems with a friendly spirit, enhanced by numerous flat-screen TVs amplifying joyful cheers and collective excitement.
Known for pub classics like the appetizingly large, perfectly seasoned wings and Bratwurst sandwiches, the Hairy Lemon sometimes struggles with consistency. However, this isn't the norm, and most dishes are praise-worthy for their delicious flavors.=
Spacious interiors, high-top tables, dart boards, pool tables, and giant Jenga sets foster friendly competition and socializing. Although trivia nights can be overcrowded, the staff maintains courtesy and efficiency. Despite minor service-related issues, those are exceptions rather than rules.
Address: 28 Ave B, New York, NY 10009
St. Dymphna's
St. Dymphna's, an esteemed Irish pub at the edge of Tompkins Square Park, has a rustic entrance with twinkling lights. The aroma of roast potatoes and stout permeates the pub, featuring a cozy patio and an artist-packed backroom. DJs play here under a disco ball light display.
The pub thrives on its diverse music scene, blending early 2000s indie rock with contemporary pop. This eclectic playlist fosters a lively atmosphere compatible with trivia enthusiasts and Aperol Spritz fans.
As a typical Irish pub, Dymphna's serves a variety of beverages, including the famous Moscow Mule. Regulars appreciate the Happy Hour deals and traditional pub food despite a limited menu.
Regardless, Dymphna's remains a welcoming space for all. Its compact, character-filled bathrooms use a vintage pull chain system. Above all, Dymphna's allure lies in its amiable atmosphere. It's not just a pub but a hub of diverse East Village discourse beneath a comforting Irish canopy.
Address: 117 Avenue A, New York, NY 10009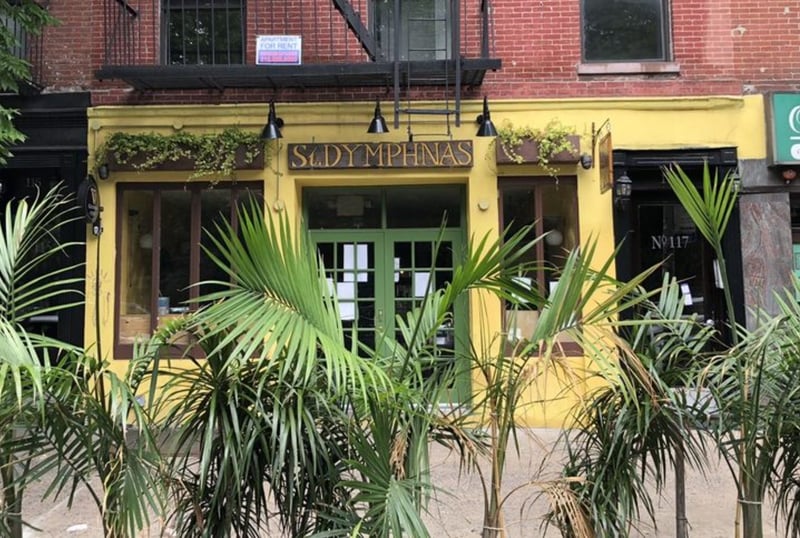 Hudson Hound
Hudson Hound blends the charm of traditional Irish pubs with a dose of modern sophistication. Its quiet, inviting setting with a cozy fireplace provides an immediate relief from the bustling city.
Hudson Hound's Irish breakfast has flavorful rashers, black and white puddings, and an impressive soda bread. The Shepherd's pie—I wish it had more cheese—remains my preferred dish. Their beer and cocktail menus are extensive, with the Guinness gravy being a standout addition to any meal.
Hudson Hound respects tradition but also embraces modern takes on classics. My friend enjoyed the Impossible Burger, while I found the Hot Honey Chicken Sandwich a delight. Their Pulled Pork sliders and dessert option, Sticky Toffee Pudding, are enjoyable too.
Despite minor drawbacks like prolonged waiting times for our food, the positives at Hudson Hound are overwhelming. Their extraordinary cheeseburger sliders and excellently balanced Dirty Martini are worth the wait. The inviting ambiance and delicious food make a compelling case for repeated visits.
Address: 575 Hudson St, New York, NY 10014
Mary O's
Offering authentic Irish dishes, Mary O's connects New York and Ireland through food. Signature dishes include the tasty Shepherd's pie and flavorful Dublin-style chicken Curry. Other standouts include Irish Coffee, Garlic Buttered Mushrooms, and affordable Cajun Salmon. Although the scallions in their potato salad were a tad overpowering, the overall food experience was enjoyable.
Mary O's also boasts an impressive beer selection, adding to the enjoyable atmosphere. Their signature Mary O's IPA offers a pleasing floral-bold blend, while the sharp Carlsberg is a popular choice post-meal.
But Mary O's charm extends beyond their food and drinks. It is a cozy refuge in the city, reflecting the owner, Mary's warm hospitality. Personalized delivery notes and her inviting presence in the pub exemplify her compassionate approach, creating more than just a venue—it's a community with excellent customer service.
Address: 32 Ave A, New York, NY 10009
Paddy Reilly's Music Bar
Paddy Reilly's interior, reminiscent of a traditional Irish pub, exudes a sense of friendly comfort. It feels pleasantly familiar as if transported directly from Ireland.
Blissfully excluded from the city's craft beer obsession, Paddy's instead revels in the glory of Guinness. Masterfully poured as though it's a fine art, their draught Guinness is unmatched. However, they are slowly embracing variety, featuring other lighter beers and even hard seltzer for those yearning for alternatives.
Every day, traditional Irish music imbues Paddy's with a unique energy. The irresistible rhythms cause involuntary foot tapping. Their open-mic nights deepen the sense of enjoyment, offering performances that add an extra surge of life to this vibrant bar.
Smiles are a common currency at Paddy's. The friendly bartenders and skilled pourers with affable attitudes connect effortlessly with old-timers and newcomers alike. They genuinely exemplify unbeatable Irish hospitality, amplifying the bar's cheerful ambiance.
Address: 519 2nd Ave, New York, NY 10016
The Celtic Rail
For Guinness lovers, The Celtic Rail in the city center is a must-visit. Each pint is poured to perfection.
Scoring high on ambiance, The Celtic Rail stands out for its excellent customer service. The staff's dedication reflects their commitment to the customer's experience. Its authentic ambiance and decor charm both locals and tourists.
The Celtic Rail ranks high in New York's pub scene for excellent Guinness, a welcoming atmosphere, and exceptional service. It merits at least one visit!
Address: 137 W 33rd St, New York, NY 10001
Playwright Irish Pub
The Playwright Irish Pub quickly became one of my favorite meeting spots with its authentic atmosphere and old-style architecture. Its comfortable corners for intimate gatherings and festive decorations reflect a vibrant and homey ethos.
The pub blends sports enthusiasm with the calm vibe of Irish taverns. Whether it's a soccer final or everyday football, the accommodating staff ensures a lively experience. The cheers of joyous sports fans, particularly Dallas Cowboys supporters, replace homesickness with familiarity.
The traditional Irish menu prompts thoughts of a warm countryside. I enjoy the Guinness Brown Beef Stew and the bangers and mash, while other comfort foods like fish, chips, and a mushroom burger are hard to resist. My family indulges in sweet chili wings and calamari, even if one of the kids dislikes the latter. The perfect temperature of their cider and beer contributes to the whole experience.
The staff's genuine hospitality and efficient service make a difference. Despite the occasional service slow-down during busy times, every interaction greets you with a smile. Coupled with impressive food and drink, our visit was memorable.
Address: 27 W 35th St, New York, NY 10001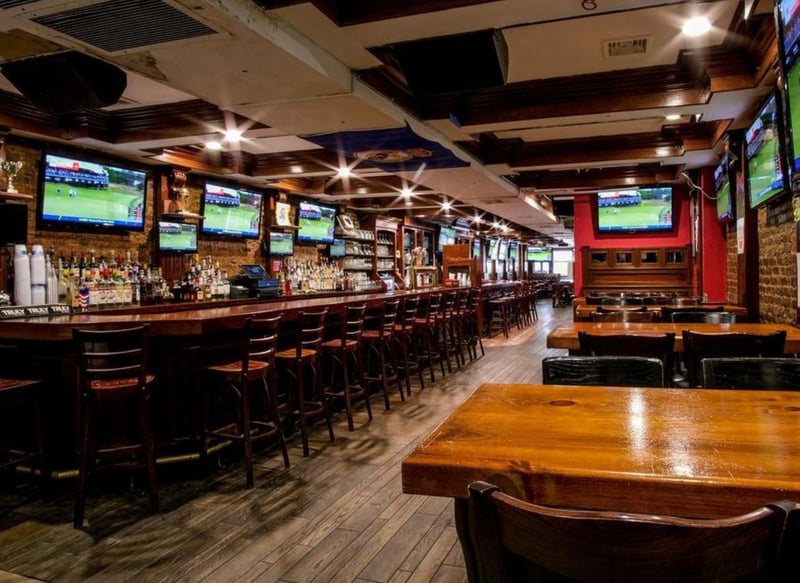 McCarthy's Pub NYC
Beyond its green front door, McCarthy's Pub offers robust Irish cuisine and an inviting atmosphere. Cheerful music and a beautiful array of Irish mementos adorn the walls.
The Gaelic Burger steals the show. Its robustness, garnished with tangy Irish bacon and cheddar, is unmatched. The shepherd's pie, generous in size, leaves you savoring each creamy mouthful. If the burger represents a hearty handshake of Irish cuisine at McCarthy's, the comforting bangers and mash are a warm embrace. Excellence lies in their consistent use of fresh ingredients and superb Irish bacon.
The iced tea is a satisfying alternative, and the espresso martini, infused with Woodford, is expertly prepared. The adventurous might find the raspberry mocktail pleasing – a refreshing mix of balanced flavors. The traditional black and tan beer also deserves applause for its fine blend.
Address: 144 W 46th St, New York, NY 10036
The Long Hall Pub & Grocery
The Long Hall Pub & Grocery, just steps from the Empire State Building, offers a distinctly Irish atmosphere enriched by authentic decor and many Irish goods.
This pub offers more than meals and drinks; it cultivates the community. Lively weekly trivia nights and an array of TV screens for sports build a dynamic, social environment.
The menu offers irresistible traditional Irish food and drink. The smooth, well-served Guinness, flavorful Chicken Curry, and the enticing Irish Spice Bag are noteworthy. Also, the penne pasta with chicken and brunch items like Brussels sprouts and hash with fresh eggs offer unexpected culinary delights.
The Long Hall sets itself apart with satisfying meals at great value, a rarity in New York City. Generous portions echo a commitment to authenticity, and items like the miniature shepherd's pie make fantastic snacks. The pricing, especially for the lunch menu, offers outstanding value.
Address: 58 E 34th St, New York, NY 10016
O'Hara's Restaurant and Pub
O'Hara's Restaurant and Pub, located near the World Trade Center in Lower Manhattan, stands apart with its tribute to first responders. The pub's atmosphere is unique, with its walls decorated with patches that honor worldwide first responders, creating an informal monument to their heroism.
On stepping into O'Hara's, you encounter the site's historical gravity due to its closeness to Ground Zero. The pub maintains a photo album evidencing its survival during and after the 9/11 attacks. The blend of history and pub-like relaxation yields a profound experience.
Whether you visit for the historical context, tribute, or classic bar food, O'Hara's ensures a gratifying experience for all.
Address: 120 Cedar St Ste 4, New York, NY 10006
McSorleys Old Ale House
Step into McSorley's Old Ale House, and you're immediately transported back to 1854 as curios, aged photos, and newspaper snippets adorn the walls. The sawdust on the floor is more than decoration; it's a tangible piece of the past at this East Village gem.
The simplicity defining McSorley's extends from the ambiance to the menu. Your beer choices are light or dark. The golden light ale is sweet, while the robust dark ale blends caramel, toasted malt, and nutty overtones. Drinks arrive in pairs—a fun tradition bolsters the pub's old-world charm.
Food at McSorley's reflects its commitment to straightforward, hearty fare. Think cheese plates with saltines, white cheddar, and wafer-thin onions paired with spicy mustard. More substantial options like liverwurst sandwiches, burgers, or classic pub dishes like Shepherd's Pie and Fish and Chips are equally delicious.
Address: 15 E 7th St, New York, NY 10003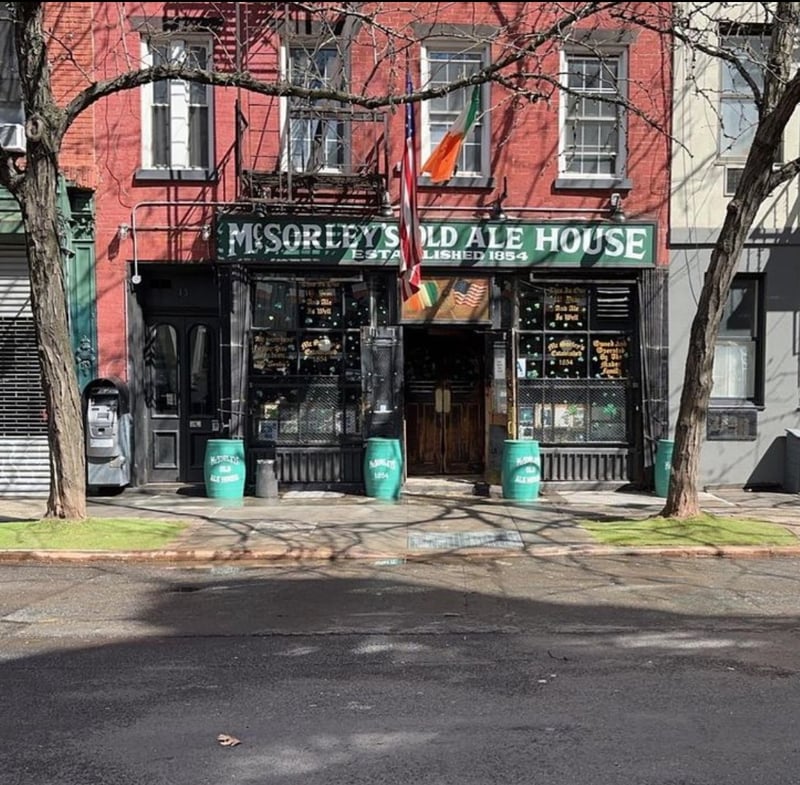 Donovan's Pub
The chaos of New York gives way to a classic pub ambiance when walking into Donovan's Pub, complete with cozy interiors, warm lighting, and welcoming faces. It offers a mix of intimate spaces suitable for both individuals and groups seeking respite or keen on watching a Mets game.
The beer selection at Donovan's Pub is impressive, including a regularly poured and correctly served Guinness draft - a staple in any Irish bar. Its selection of bottled brews and spirits honors Irish drinking traditions, while unlimited mimosas add an upmarket touch for brunch-goers.
Highlights from the menu include their Devine Bovine and Woodsider burgers, renowned for their rich flavors and generous toppings. Vegetarians can opt for the nut-free veggie burger. Traditional Irish dishes such as shepherd's pie and chicken pot pie transport your palate to Ireland.
Exemplary service characterizes Donovan's Pub, accessible via the 61st and 52nd Street stops on the 7 line.
Address: 57-24 Roosevelt Ave Woodside, NY 11377
O'Casey's Times Square
The Irish atmosphere at O'Casey's serves as a refuge amidst the bustling theater district. Paul, the owner, and his team deftly blend this energy into a warm, inviting space suitable for family dinners, provided traffic cooperates.
The consistency of the food at O'Casey's stands out. Its menu ranges from traditional American to British, satisfying diverse palates. The star dishes include freshly baked bread buns, a decadent steak sandwich, and a homely, flavourful meatloaf.
What sets O'Casey's apart are its authentic Irish dishes. With their distinct immersion in Irish tradition, the bangers, mash, and shepherd's pie stir nostalgia for past trips to Ireland. They bring an Irish countryside kitchen to the heart of New York City.
Address: 252 West 46th St, New York, NY 10036