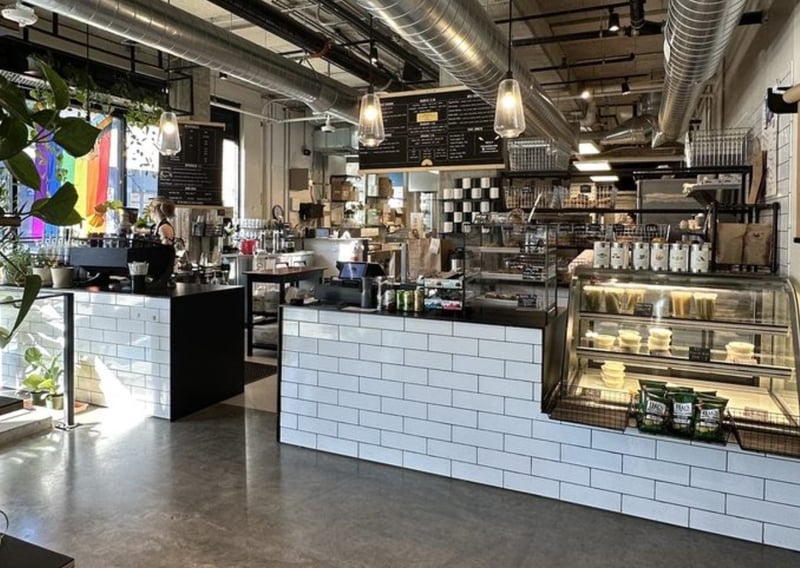 Despite its picturesque setting, nestled between the San Juan Islands and the North Cascades, Bellingham houses only two dedicated bagel shops. Each provides a unique spin on the cherished breakfast staple, elevating the bagel scene and delighting Bellinghamsters.
This mini-guide will provide our take on these two great spots for grabbing a bagel in Bellingham.
Best Bagels in Bellingham, WA
Otherside Bagel Co.
Otherside Bagel Co. in Bellingham, WA, is an artist-like environment—neat, vibrant, adorned with vintage-style photographs, and homey, amplified by potted plants for sale.
The staff at Otherside were fantastic during our visits. Every interaction was genuine—a refreshing change from the often forced courtesy that's become commonplace. The staff's eagerness to provide personal recommendations struck a chord, creating the sense that they are genuinely happy to assist.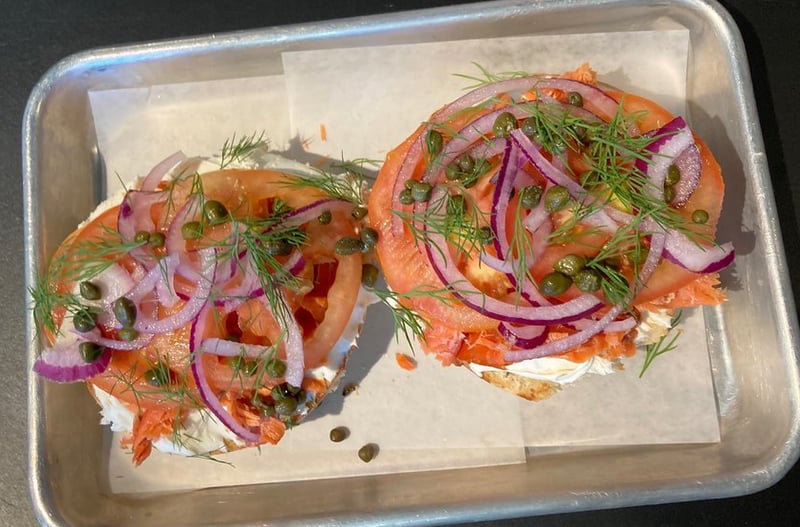 The real star of Otherside is the bagels. My first pick, the 'Monthly Special' bagel, was dubbed the 'local favorite' by the friendly server. My wife had the 'Jawn-Boi,' a filling fusion of Bacon, Sausage, Fried Egg, and Sharp Cheddar on a toasted Herb and salt Bagel. That said, we've noticed some variability in the toppings with items like the amount of sugar sprinkled on the cinnamon bagels or the portion of smoked salmon on the NW Smoke Bagel.
Regardless, Otherside Bagel Co. is a great bagel spot in this gateway to the PNW wilderness. Its bread-centered menu, indoor plant offerings, and unbeatable charm set it apart. With friendly staff, a unique ambiance, and innovative bagels, Otherside overcomes occasional stumbles to stand out in Bellingham, WA's tiny bagel scene. :)
Address: 929 N State St Bellingham, WA 98225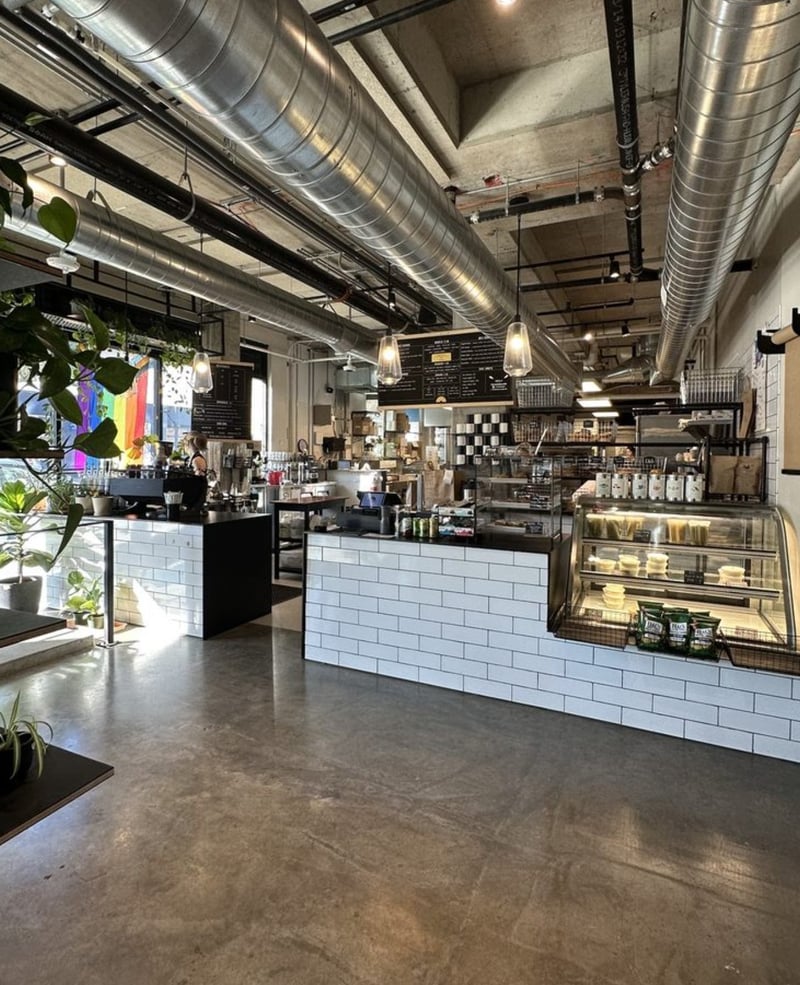 The Bagelry
Nestled in the heart of Bellingham's downtown lies The Bagelry, a quaint bakery crafting unique and unparalleled quality bagels and a favorite of locals for generations.
I enjoy their sesame bagels, with just the right amount of crispy outer layer and a satisfyingly soft and chewy center. Their rosemary salt bagel is another must-try, boasting a delightful contrast of flavors. Granted, an occasional bagel might be a bit bland or too tough, but typically, it's a positive experience.
The Bagelry's extensive variety of cream cheeses and toppings enhance their offerings. Particularly noteworthy is their smoky lox cream cheese spread on an everything bagel. Though their sundried tomato bagel didn't impress me, their Pumpernickel bagels provide an unconventional yet addictive flavor.
From my interactions, the staff at The Bagelry can be unpredictable, which aligns with the feedback I've heard from friends and family. However, during my various visits, I've noticed a marked improvement in customer service. There might be a little chaos sometimes; however, my experiences have been mostly positive - the staff has been friendly, welcoming, and reasonably organized.
What sets The Bagelry apart is its convenience—accepting credit cards, lots of street parking, and even taking advance orders. Peak hours can see long waits, but their bagels are worth the patience. Whether you're a resident or a visitor, The Bagelry is a must-visit. I look forward to trying their intriguing Challah bread during my next visit, but I miss the soup!
Address: 1319 Railroad Ave Bellingham, WA 98225