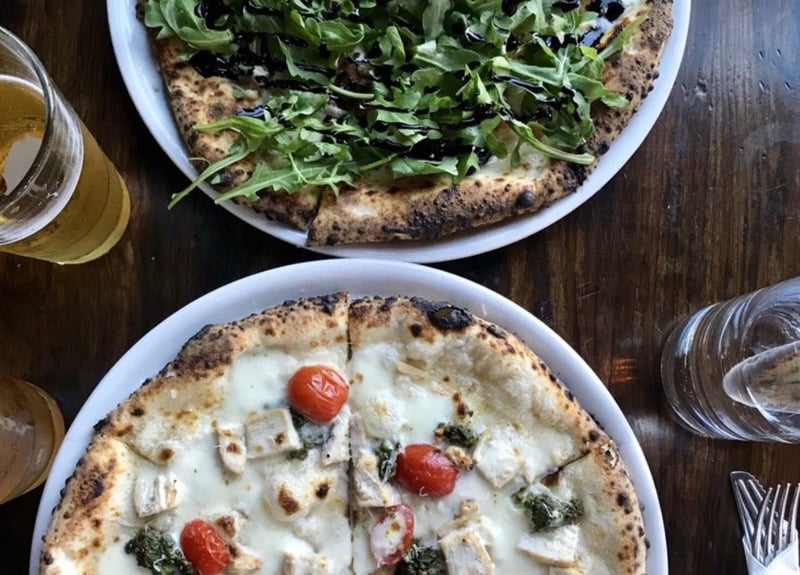 If you're a pizza lover visiting Bellingham, you're in for a treat. The city satisfies all tastes, from classic pizzas to gourmet options with innovative toppings. It even caters to dietary needs with vegan, vegetarian, and gluten-free options.
Let us guide you through the city's best pizza joints. These handpicked spots are quintessential Bellingham -- each praised for quality ingredients, unique toppings, and irresistible flavor. Get ready to dive into the best pizza Bellingham, WA, offers on a fabulous taste adventure!
Best Pizza in Bellingham WA
La Fiamma
Bellingham's La Fiamma delivers more than just pizza; it provides a complete dining experience. My recent visit let me enjoy the Honey and Burrata pizza, a delightful blend of sweet and creamy notes, and the laden Meat pizza served at just the right temperature. As a New Yorker, and therefore particular about pizza, I can confirm that La Fiamma does it right.
The salads, particularly the Chicken Sesame Salad, earned renown, rejuvenating my previously waned appetite. Their locally brewed beer and unique Rosemary Lemonade also deserve praise.
Dessert, particularly noteworthy, was La Fiamma's S'mores Tart. This creative take on a traditional favorite stayed delicious even after considerable time in a takeout box, showing their careful crafting extends throughout their menu.
While some might argue the pizzas are overpriced, the rich and distinctive flavors justify the cost. Considering the top-quality dishes, like the Pesto Bucatini and Smoked Salmon Pizza, every cent spent at La Fiamma feels worthwhile. Whether you live in Bellingham or are just passing through, you ought to give La Fiamma a go.
Address: 200 E Chestnut St, Bellingham, WA 98225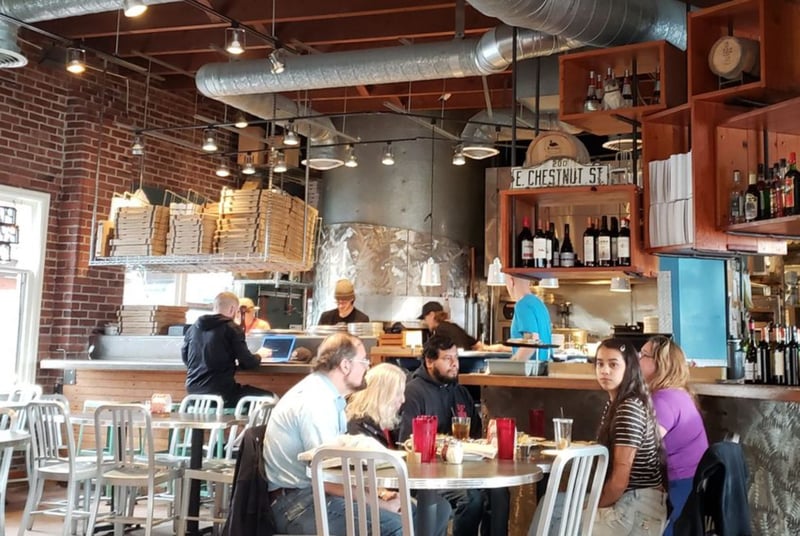 North Fork Brewery
North Fork Brewery in Bellingham, WA, is an excellent destination for pizza lovers who are okay with the half-hour drive out the Mount Baker highway. Their pizza variations range from traditional staples, such as their commendable Pepperoni Pizza, to exciting variants, such as the Greek Pizza, which my family immensely enjoyed. Though not every pizza was perfect— we felt the Spicy Pizza could do with a little more heat.
The brewery also boasts an extensive beer collection. With a mixed-bag assortment of in-house brewed beer, ciders, sours, and nitros, there's variety for every palate. The house-made ESB and the N'or Easter stood out, and the non-alcoholic Homemade Root Beer was a hit with my children. As with any large selection, only some brews were to our taste.
The welcoming atmosphere sets North Fork Brewery apart. Its location at the base of the cascades is enchanting, predicting the relaxed, friendly ambiance inside. The charming decor and genuine hospitality add to the experience.
The service significantly adds to the overall dining experience. Minor issues were quickly addressed, and the overall service was efficiently friendly. The warm and personable approach of the waitstaff is worth a mention.
Address: 6186 Mt Baker Hwy, Deming, WA 98244
Coconut Kenny's
Coconut Kenny's delivers a Hawaiian twist to its local pizza offerings. The restaurant presents an entertaining dining atmosphere with Hawaiian-themed decor, a sports channel, and lively music. Though some may see it as over the top, I think it contributes to the charm.
The restaurant's pizza menu merges creativity and taste. Star attractions include the decadent, cheesy Hawaiian pizza and Kailua Kona pizza— a delightful combination of creamy garlic ranch dressing, soft artichokes, and succulent chicken. Personal favorites include Maui Wowee, taco pizza, barbecue pizza, and white sauce chicken pizza.
However, the All-Meater pizza fell slightly short, turning out dry. But this does not diminish the overall impressive pizza variety. Notably, the sandwiches are also excellent. The sweet and tender North Shore and the well-balanced Bonzai Sandwich are worth a try.
While the high-quality pizzas are somewhat pricey, the sandwiches offer excellent value. A nod is due for the restaurant's rewarding loyalty program offering discounted pizzas— a definite advantage for regulars. In closing, Coconut Kenny's stands out in Bellingham's pizza scene with its unique flavors, vibrant ambiance, and customer rewards.
Address: 2220 James St., Bellingham, WA 98225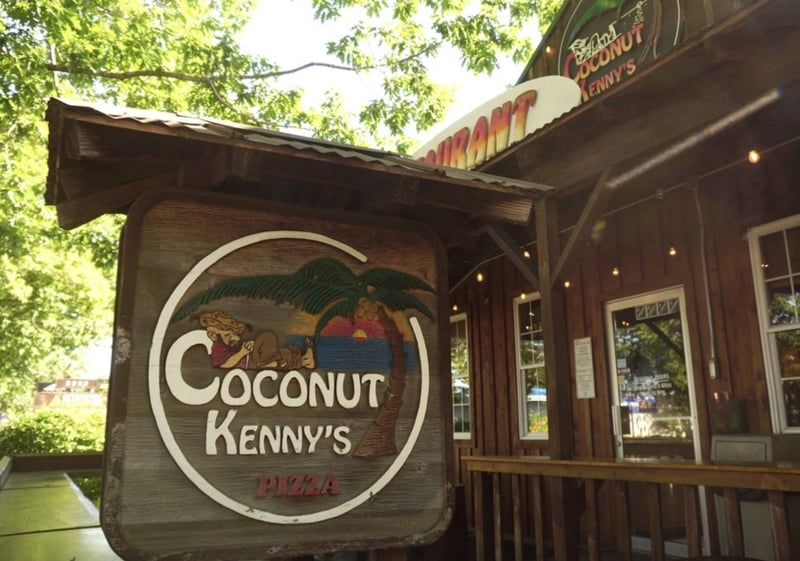 Elizabeth Station
If you're in Bellingham, WA, make sure to drop by Elizabeth Station. Once a simple convenience store, it's now a dynamic hub for beer enthusiasts. It offers a wide range of local and international beers and ciders. You can also try distinct drinks like Hard Kombucha, and their pizzas pair perfectly.
Pizza is the highlight here. You have many choices - from the locally famous Gucci Gang Pizza to the gourmet Arugula and Prosciutto Pizza, which can rival New England's best. The Cascadia Mushroom Pizza and the Honey and Pepperoni pizza are other worth-trying variants. However, I found their cheese pizza a bit too intricate, a reminder that less is often more.
Elizabeth Station's appeal goes beyond its cuisine. The place retains a quirky charm from its minimart days, creating a unique atmosphere. Comfortable seating, indoors and outdoors, cultivates a relaxed social environment. It's welcoming, too, with games to keep kids entertained.
Impressive service adds to the whole experience. Staff gives practical recommendations about beer and pizza, showing genuine interest in your satisfaction. My pleasant interaction after a minor beer delivery glitch reflects their commitment to exemplary service. Whether you desire gourmet pizza or unique craft beer, Elizabeth Station is a worthy pitstop in Bellingham, WA's thriving food scene.
Address: 1400 W Holly St Ste 101, Bellingham, WA 98225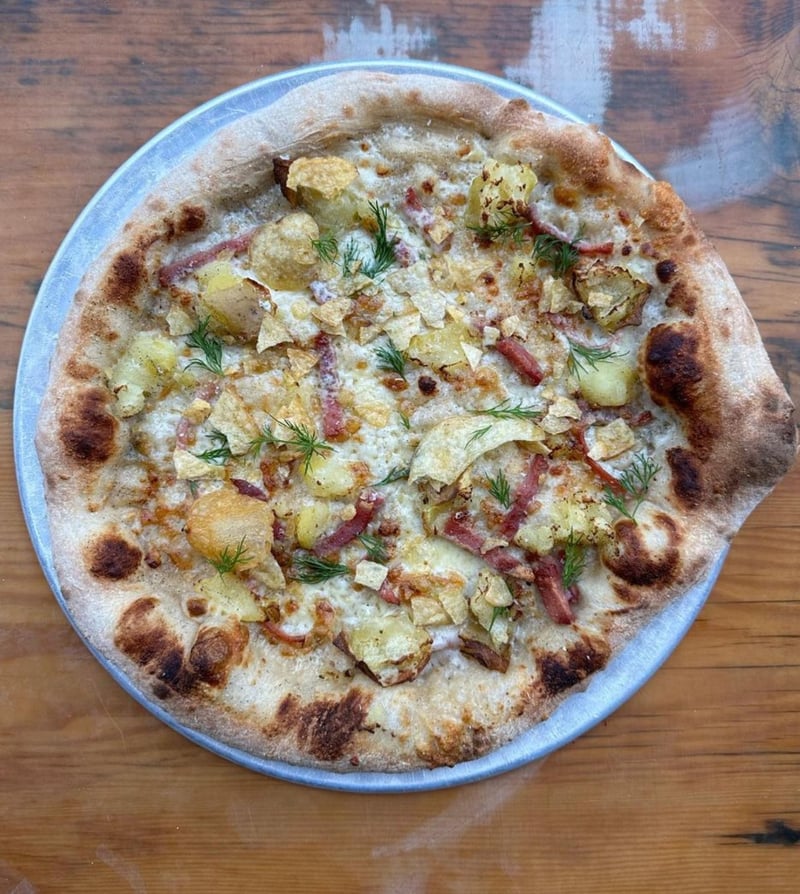 Ovn Wood Fired Pizza
On several occasions, my wife and I, ardent pizza lovers, have made a date night out of a trip to OVN Wood Fired Pizza. The Matterhorn and Franklin pizzas were absolute delights. The Matterhorn combined Yukon rosemary, Gruyère, and caramelized onions. The New York-style thin crust was soft, lightly charred, and well-paired with the toppings.
Finding suitable food for our kids can be challenging due to their tastes and dietary needs. Yet, OVN's vegan offerings were a hit. Our vegan eldest savored the Margherita with vegan mozzarella and vegan aioli. To our surprise, we, as non-vegans, also enjoyed these options.
The open, airy interior of OVN was comfortable and in sync with Bellingham's coastal charm. The service was prompt and attentive.
Despite being costly, OVN offered notable pizzas, appetizers, and unique desserts. For anyone visiting Bellingham who is a pizza fan, a visit to OVN Wood Fired Pizza is worthwhile. The authentic dining experience, with a luxurious touch, justified the expense.
Address: 1148 10th St, Bellingham, WA 98225
Goat Mountain Restaurant & Bar
Goat Mountain Restaurant & Bar in Bellingham, WA, is a lively spot with a cozy ambiance known for its unique pizzas. The eager staff enhances the dining experience with their prompt service.
Their switch from a fluffy, focaccia-style crust to a crisp, cracker-style offering was a pleasant change. It retained its airy texture, showing Goat Mountain's commitment to evolution and expertise.
The restaurant isn't shy about redefining traditional pizza. Even as a non-mushroom lover, I found their roasted mushroom and onion pizza surprisingly tasty. The unusual yet popular potato and bacon pizza will undoubtedly excite your taste buds.
Beyond pizzas, Goat Mountain offers creative side dishes. A salad with berries and quinoa was a refreshing break from traditional options.
With its innovation, quality, and warm service, Goat Mountain is a must-visit spot in Bellingham.
Address: 215 W Holly St Ste 103, Bellingham, WA 98225
Natalino's Pizza
After running errands at Bellis Fair Mall in Bellingham, WA, my wife and I decided to try Natalino's pizza. Located in the food court, Natalino's differs from your average mall eatery. Its carefully crafted pizzas—with their distinct elliptical shape and fresh ingredients—are beyond the standard mall fare. The signature smooth and un-tart sauce was a definite standout.
The staff's energetic and friendly service added to our positive experience. Their patience and thorough knowledge of the menu were commendable.
Pricing at Natalino's was generally fair, with the pizza providing good value.
If you find yourself in the Bellis Fair Mall, we recommend a visit to Natalino's in the Bellis Fair Mall. Despite being in a food court, it is an unexpected gem.
Address: 1 Bellis Fair Pkwy Ste 522, Bellingham, WA 98226
McKay's Taphouse & Pizzeria
I recently visited McKay's Taphouse & Pizzeria in Bellingham, Washington, embracing its unpretentious, welcoming atmosphere while watching football with like-minded enthusiasts.
The culinary highlight was, unsurprisingly, the pizza. The Hawaiian Chili Pizza stood out with its sweet and savory flavor medley of pineapple, ham, bacon, and BBQ pork. The Jalapeno Popper Pizza and the Greek Supreme Pizza were impressive with their chewy crusts, balanced toppings, and exciting sauces.
Some dishes fell short, notably their chicken wings, which needed more crunch and seasoning. However, this didn't dampen my overall experience, spearheaded by excellent pizzas.
Address: 1118 E Maple St, Bellingham, WA 98225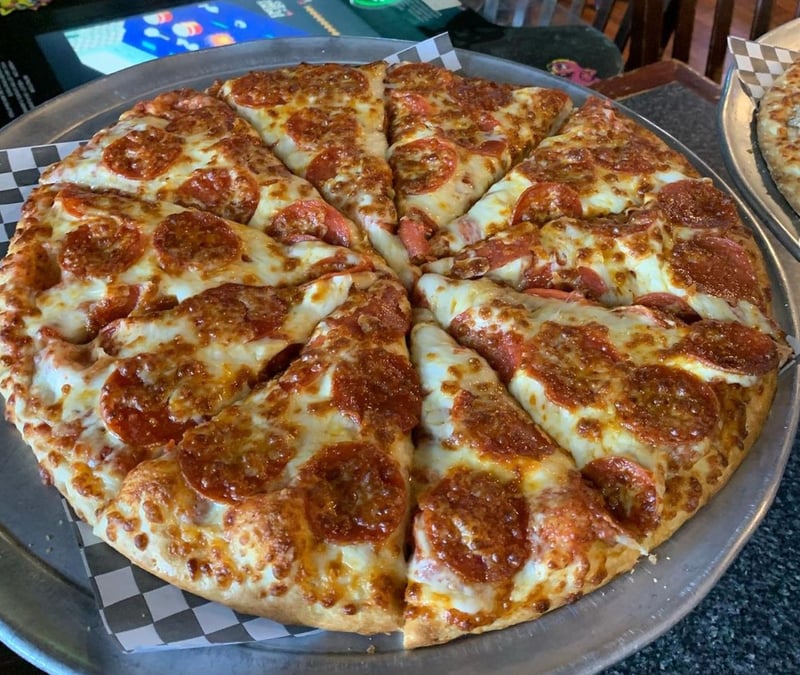 Pizzazza
Located near landmarks like Stones Throw Brewery and Gato Verde in Bellingham, WA, Pizzazza offers quality pizzas in a charming setting. You wouldn't expect plush live edge slab tables in such a modest building. It contributes to the surprise of the entire dining experience.
Pizzazza's star attraction is its pizza. Quality toppings, well-balanced flavors, and a thin crust give the pizzas an edge. Particularly noteworthy are options like the Lamb Sausage and Tapenade pizzas.
Though the pizzas command premium prices, Pizzazza offers daily specials that help save some pennies. However, getting these deals using their app is challenging and may require patience.
Wait times can be extended during peak hours, sometimes up to an hour.
Its comfort food, relaxed local vibes, nearby attractions, unique options, and standout pizzas make it a worthy pit stop for any food adventurer in Bellingham, WA.
Address: 1501 12th St, Bellingham, WA 98225
Zeeks Pizza & PNW Taproom
Drawn to its vast selection, my wife and I ordered the "Kitchen Sink" and "The Puget Pounder." These pizzas sounded delicious, promising a flavorful meal. Yet, some undercooked peppers and uneven toppings gave us pause.
The atmosphere was welcoming, with aptly distanced tables for one-on-one and group conversations. But the service could be better. We've had long waits for food and even for greetings and water on several occasions.
Though I found the pizzas were subpar - a sentiment echoed by my wife, she remained optimistic about Zeek's standing as a quality pizza place in town. Guided by that optimism, we'll try them again sometime.
Address: 2416 Meridian St, Bellingham, WA 98225
Cascade Pizza & Italian Cuisine
Cascade Pizza & Italian Cuisine, a family-owned restaurant in Bellingham, WA, exudes a warm community atmosphere, setting it apart from its larger competitors. Its attentive staff contributes to a pleasant dining experience, while the owner's presence adds a familial touch.
The restaurant's retro ambiance might not be everyone's taste. However, it did not diminish the charm that Cascade Pizza & Italian Cuisine has built over the years. And there aren't many places left in town where you can sneak into a classic lounge for a beer at the back of the restaurant.
Cascade Pizza & Italian Cuisine's long-lasting presence in the Bellingham community is attributed to its dedicated staff, communal atmosphere, and generally satisfying food. Despite occasional disappointments in the food, the restaurant's commitment to its customers is commendable.
Address: 2431 Meridian St, Bellingham, WA 98225