Located in Whatcom County, Bellingham ranks Washington's 13th largest city, offering a blend of natural beauty and urban growth. The casinos that surround it fit seamlessly into this vibrant setting, providing city comforts against the stunning backdrop of the Pacific Northwest. Frequented by tourists and locals, these casinos foster a welcoming environment for seasoned and rookie gamblers alike.
Enter a Bellingham casino and discover a world of slot machines, poker rooms, bingo halls, and lively table games like roulette, craps, and blackjack. Visitors enjoy the exhilarating gaming atmosphere, engaging in poker games or spins at the roulette table with anticipation. But, the offerings extend beyond gambling, underscoring a commitment to comprehensive entertainment.
Casinos in Bellingham
Silver Reef Casino
My wife and I stayed at the Silver Reef Casino in Bellingham, WA. The spacious 6th-floor diamond suites offered comfort, cleanliness, and extra sitting areas. However, the lack of refrigerators and microwaves hindered in-room dining, and a few minor technological hiccups occurred, such as issues with the in-room music tablet and TV connection.
The casino, with its variety of gaming options, is the highlight of Silver Reef. I particularly enjoyed the numerous winning opportunities on the Wheel of Fortune slot machine. The no-smoking policy contributed to a pleasant atmosphere, although the absence of cell phone reception could raise safety concerns for some guests.
On the culinary side, the Reef burger was a standout, a delicious treat served from Thursday to Saturday. The Sports Bar's Bloody Mary's were an excellent accompaniment. However, the Red River Cafe didn't quite meet our expectations, and the clam chowder with fries fell short.
While some amenities and dining options could have been better, the cost was reasonable considering the quality of our suite. The minor issues didn't overshadow the overall decent experience. I recommend their play and stay package, which offers credits for free play and food for future guests.
Address: 4876 Haxton Way, Ferndale, WA 98248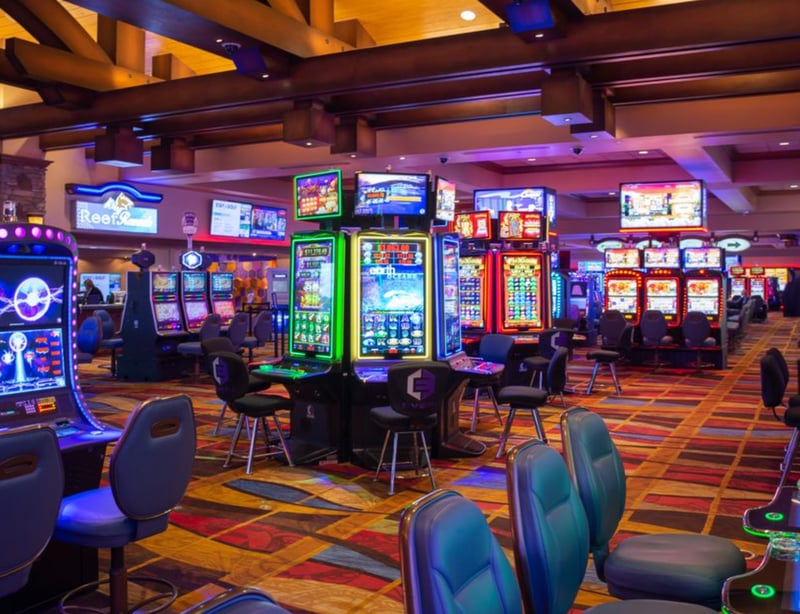 Slo Pitch Pub
Upon entering Slo Pitch Pub and Casino, I found a friendly, energetic atmosphere. The pub is near Bellingham's airport and offers a lively scene with bar-side card games. The intuitive bartender eased my first experience by suggesting their Wing Wednesday special.
Slo Pitch offers a captivating poker experience. I got swept into the rhythm of the 4/8 limit and, later, the intense 1/2 no-limit game. The spirited conversation added to this poker hotspot's appeal.
Food at Slo Pitch is consistently good, merging diner classics with Asian cuisine. The hearty taco omelet was a hit, and the modest French toast was satisfactory. The availability of all-day breakfast and late-night snacks underscores the value placed on customer service.
Speaking of service, it shone during my visit. The staff, especially Halley, impressed me with their attention to detail.
My initial experience at Slo Pitch was promising. It has a sense of Las Vegas camaraderie, substituting flash for engaging card games. Their Facebook posts undersell the experience, underscoring the importance of a personal visit. In my view, Slo Pitch offers more than a typical casino or with it's location in Bellingham and good-natured staff.
Address: 3720 Meridian St, Bellingham, WA 98226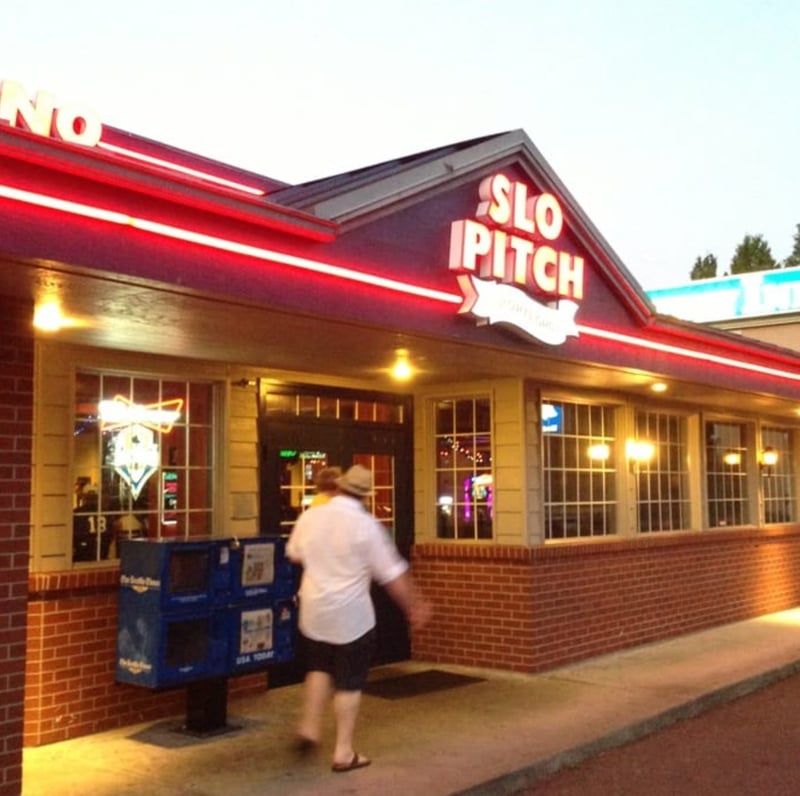 Northwood Casino
Recently, my family and I visited Northwood Casino near the Canadian border. We were greeted by friendly staff and a vibrant ambiance filled with slot machines and Bingo games. Despite lacking table games, the casino was abuzz with penny machines, ATMs, experienced and rookie gamblers, and the shared excitement of wins and losses.
As non-smokers, we found the pervasive smell of cigarette smoke unavoidable since there were no smoke-free areas. Despite this, the smoky environment added a nostalgic air reminiscent of classic casinos.
During our gambling break, we explored the food options. Among these, we relished a flavorful pizza. The international buffet boasted a diverse assortment of seafood. The prime rib and crab dishes were exceptional, while the biscuits and gravy provided a homey touch. Despite some lukewarm dishes and a less-than-stellar salad bar, our culinary experience was largely enjoyable.
Customer service at Northwood Casino was impressive, with staff displaying consistent courtesy and efficiency. There were moments around the slot machines where we ventured unnoticed by staff, but our concerns were soon addressed, allowing us to get back to gaming.
Reflecting on our visit, we enjoyed our time there despite the smoky atmosphere. The palatable food and amiability of their staff balanced it out. We look forward to sampling the Sunday buffet on our next visit and will remember the bingo slots, excellent coffee, and memorable clam chowder.
Address: 9750 Northwood Rd Lynden, WA 98264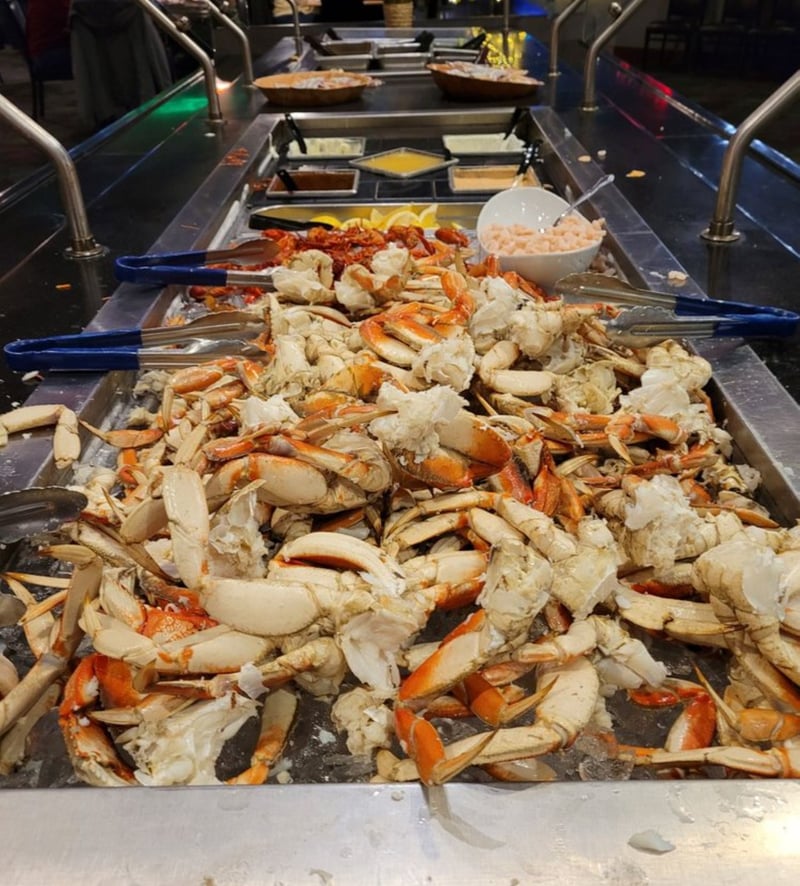 The Skagit
The energy at Skagit Valley Casino is palpable, with a lively array of slot machines and games. However, I noticed their limited table games, which slightly marred my experience.
The Saturday Night Seafood Buffet offered a pleasant diversion. Exceptional seafood, especially crab legs and calamari, had a marked impact, overshadowing a slightly overcooked prime rib.
Seeking variety, I tried the Express Eats restaurant. The pizza was a letdown with its uneven cheese and burnt edges. Yet, the bountiful Sunday Morning Brunch Buffet compensated with many inviting dishes.
The casino's smoking policy is divisive. Although I found the smoke-filled atmosphere distressing, I recognized that some patrons relish it. Essentially, this highlights the challenge of accommodating diverse customer tastes.
What sets Skagit Valley Casino apart is its committed staff. The receptive event personnel and Player's Club representatives, notably Hannah, Kevin, Brian, Corey, and Guy, left a lasting impression with their seamless service during my time there.
My Skagit Valley Casino experience was generally favorable, featuring engaging games, delightful food, and extraordinary staff. Improvement areas, such as revising the smoking policy, exist. Nevertheless, it surpasses these with its strengths, making it a viable entertainment destination.
Address: 5984 N Darrk Ln Bow, WA 98232